Presentation, background and purpose!
My name is Susanne Björkman. I live with my family , five Golden retrievers, two Irish wolfhounds, one Main Coon cat, and three Burmese cats, in the countryside at Almunge, one hour drive north of the capitol Stockholm.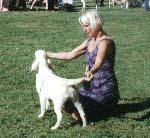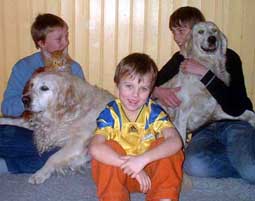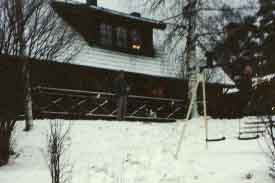 I got my first Golden Retriever in 1973, the reason it beeing a Golden was a coinsidence...I was an extremely dogloving child who had the luck to borrow our neighbors Golden bitch, at that time two years old. With her I attended a lot of different courses, started to exhibit and began to trim.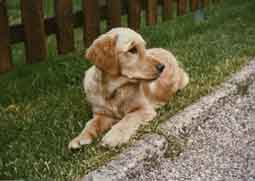 ............................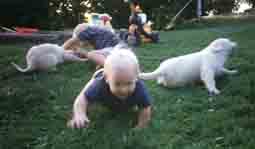 My first own litter was born in 1985, It was eagerly awaited after many years of active doghandeling, and kennelwork. After that here has been about thirthy litters born at the kennel Roxanne.
To breed dogs is a very exciting and interesting hobby/lifestyle.
There´s a lot of factors that has to work if a good breed result is to be prodused, for example a first-class breeding-stock, knowledge in genetics and a ability or feeling of what could fit together.
To sum up the whole thing up, a laborious ambition to breed "better and better" dogs in all ways! (Think so many thoughts, idea's and expectations Its against every combination!)
It is a condition as a breeder to have good and interested puppiebyers! They take care of the Roxanne dogs and give them a lot of love and care together with activity and training in many different ways, hunting, obedience, agility, dogshows etc.
My personal purpose as a breeder is to see an overall picture and not concentrate on separate details to the exclusion of the general appearance of the dogs. One other consuming passion for me in the dogword is to respect different types and directions in a breed, of course in order of the standard, and not in the thought that one way is the only right one!

©Susanne Björkman